Dr. Sadhana Kala is a Chief Emeritus and currently is known as Sr. Gynecologist consultant in Delhi. She is an expert Laparoscopic surgeon and robotic surgeon who has completed her learning from the University of Tucson, USA and North Shore University Hospital, Manhasset, New York respectively. She is the most trusted Gynecologist in Hauz Khas dealing with the health issues of the female reproductive organ including vagina, ovaries, and breasts. Based on her years of experience, she shares that today the couples are facing problems in their married life because of either of the partners is not sexually active or does not participate in the sexual activities willingly. Based on her experience, she has observed that there are many factors behaving as sex-drive killers in one's life affecting the relationship between them and their partner.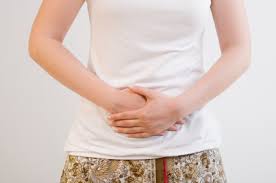 Stress – The major and key sex-drive killer is stress. We are living in a competitive edge where the desire to lead the race makes a person stressed. Some degrees of stress is good, but, if it crosses the boundary, then it is high time to consult the best Gynecologist in Hauz Khas. Dr. Sadhana Kala has resolved many cases in which either of the partners is stressed and due to that their sex life gets highly affected.
Partner problems – Sex is the key to any healthy marriage and avoiding the problems like infertility, low libido, quick ejaculation, etc. can make the partners feel betrayed. Here, you will get the best treatment to diagnose the sexual problems that make both the partner apart.
Alcohol – Consuming too much alcohol can numb the sex drive. Being too much drunk turns off the partner leaving the sexual desire of the other partner to keeps burning.
Unbalanced diet – At our consultation session, Dr. Sadhana Kala, Gynecologist in Hauz Khash, advises to follow a healthy and protein-full diet because the food we intake makes a huge difference in the sexual life of married couples. It is recommended to completely avoid consuming sodas, junk food, high calories, and fat.