Weapons that most helped end World War II: "the bazooka, the Jeep, the atomic bomb and the Dakota." – General five star (later US President) Dwight D Eisenhower, Supreme Commander Allied Forces (SHAEF), World War 2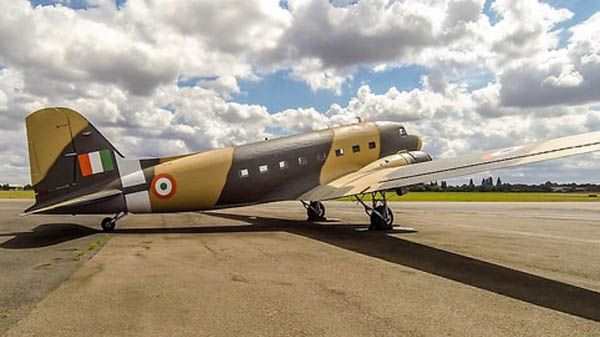 Vintage DC-3/Gooney Bird 'Parshurama'
Yesterday, 04 May 2018, Rajeev Chandrasekhar, MP, gifted a flying DC 3 vintage aircraft to the Indian Air Force. The gift, accepted by Air Chief Marshal B S Dhanoa, Chief of the Air Staff, will join the Harvard and the Tiger Moth vintage aircraft in the Hindon-based Vintage Air Craft Flight of the IAF.
The gift-DC 3, tail number VP 905, now named 'Parshurama,' was produced in 1944 and retired from the IAF in 1974 after three decades of service. It was picked up from IAF museum in 2012 and restored to flying at a cost of £580,000 (₹ 5.26 cr) after six years' of work in England. It flew from England to Hindon airbase in Ghaziabad – 7000 km, crossing five countries, in seven days – for the gift ceremony.
And thus, 30 years after the DC 3 retired (1988) from the IAF, it re-entered, still flying majestically.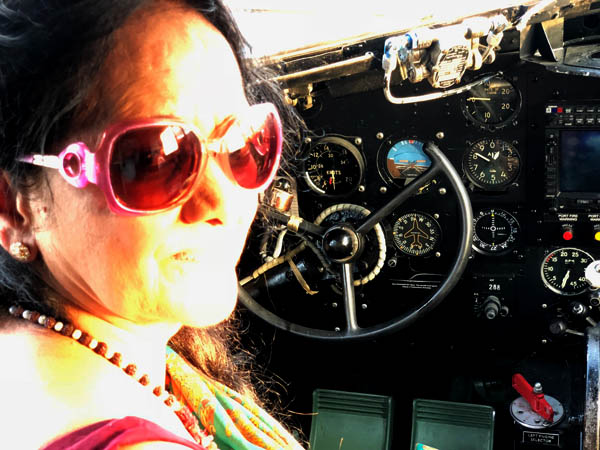 Self on the Captain's seat in Gooney Bird 'Parshurama,' 04 May 2018, Hindon Airbase – handing over ceremony of the flying vintage DC 3 to the Vintage Aircraft Flight of IAF
A few tit bits about the DC 3.
Gooney Bird as the American's call it, or Dakota or Dak as we and the British call it, are but two of the over two dozen nicknames of this legendary aircraft.
Gooney Bird, like the albatross – a giant seagull-like bird noted for its powers of flight and unflattering but safe landings – a bird which aerodynamically should not be able to get off the ground but is so stupid it doesn't know that and flies anyway. Similarly, the Dak is so stupid (a goon) that it doesn't know it is not supposed to do the things that it does.
And what things they are, were!
In June 1943, a Dak was attacked by eight Junkers Ju 88 over Bay of Biscay. It still ditched safely on the sea and all aboard survived the ditching, but were killed by repeated attacks by the Junkers.
On 27 may 1952, the Dak became the first plane to land at North Pole. On 31 October 1956, it became the first plane to land at South Pole, putting the first person at the South Pole since Robert Scott's party more than four decades ago.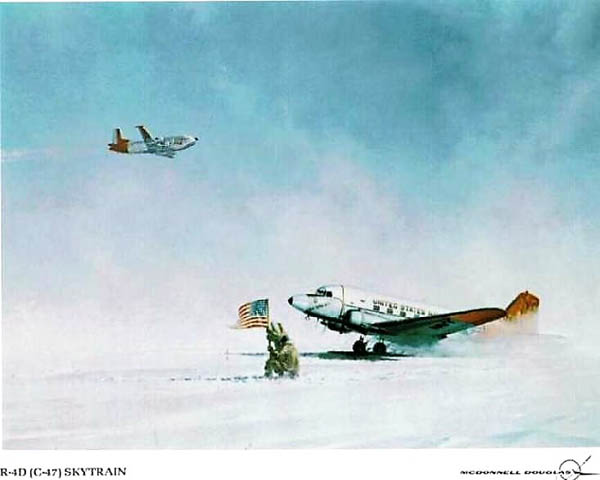 First aircraft to land at the South Pole, 31 October 1956, DC-3 Dakota
A Dak ran out of gas over Missouri in 1957. Everyone bailed out. The Dak glided over the horizon and made a perfect unmanned landing in a cornfield! The Dak can fly by itself! It is forgiving and psychic – anticipates pilot-errors and compensates for these.
Landing on an airstrip in a jungle, one quarter of the right wing of a Dak was damaged and it became un-flyable. The enterprising crew cut off one quarter each of both the wings and lo and behold! The Dak flew back home.
Designed to carry about 30 people, in 1975 in Saigon, Vietnam, it carried 106!
Dakota Number "728" retired in 1975 having spent more than 9 1/2 years in the air covering over 12 million miles, the equivalent of 25 trips to the moon and back.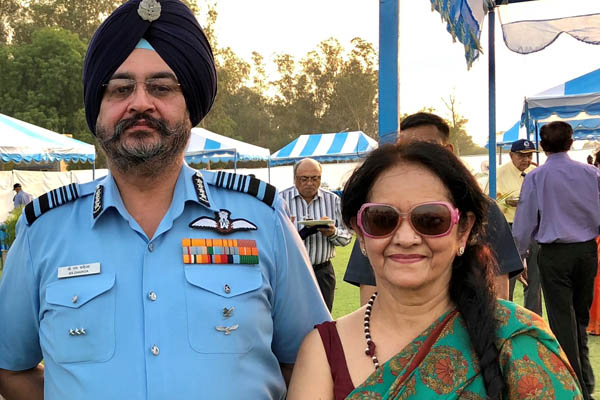 Air Chief Marshal B S Dhanoa, Chief of the Air Staff, and self at the Reception 04 may 2018, Hindon Airbase – handing over ceremony of the flying vintage DC 3 'Parshurama' to the Vintage Aircraft Flight of IAF
Dak's doings in the Indian Air force were no less startling. Inducted in September 1946 in No 12 squadron, it demonstrated its mettle almost immediately. Just one year after induction, on 27 October1947, it carried Army's 1 Sikh Regiment to Srinagar to halt the tribal Lashkar launched and backed by Pakistan. It then bombed, day and night, the Pakistani/tribal positions in Poonch sector. Later, it began landing on a hastily prepared, short, 600-yards kuccha strip at Poonch to carry troops and supplies. "The Dakota is the reason why Poonch is still with us," says Pushpindar Singh, military historian.
Dakota's next stellar role was to supply the army in Ladakh and in North-East. In Laddakh, it landed at Kuchha air strips at Kargil, Leh, and Thoise, at altitude of 10,000 feet; and at Chusul (13,000 ft) and Fuk Che (13,500 ft). It would have certainly landed at Daulat Beg Oldi (DBO) airstrip, 16,614 ft, to set the record for 'world's highest aircraft landing at the time;' but this record was set by Squadron Leader C.K.S Raje with the first landing at DBO in a Packet (C 119) aircraft on 23 July 1962.
In NE, the Dak landed at Along, Daporijo, Inkiang, Tuting, Anini, Zero, Walong – all short, 7-800, yard strips nestled in hills, a few on miniature plateau with a sheer drop at one or both ends of the strip. All the airstrips with very difficult approaches. Only a Dak could land at these strips till the special STOL aircraft like Caribou, Otter, and C 130 J came along.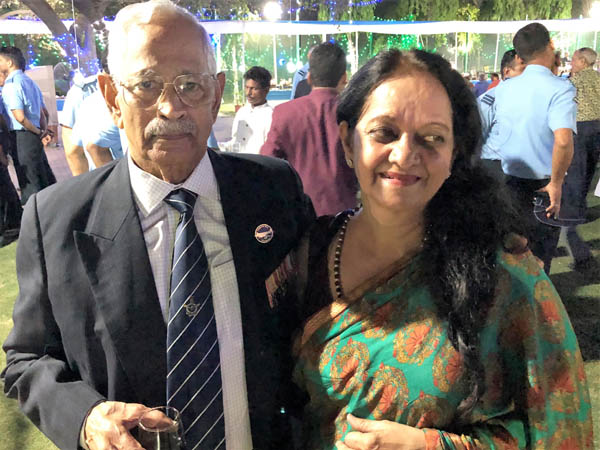 Chandrasekhar, the man behind the DC 3 'Parushrama' restoration and handing over to the IAF, and self.
On a sunny but crisp and cool afternoon on 17 December 1935 in Santa Monica, California, the DC 3 (DST) sat at the edge of the runway for about five minutes, its engines running; then at full throttle, it ran down the runway and was airborne. The first time the DC 3 was in the air. Eighty-two years later, it is still in the air: six of them are in airline service with Buffalo Airways of Canada doing regular flights to NW Territories! One of these six is DC-3 C-GWZS which also flew in the D-day (6 June 1944) in the invasion of Normandy in WW 2.
At a total of 17,273 produced in various avatars, the DC 3 remains the most-produced airliner; the next is Boeing 737: 10,000 produced. As of September 2008, about 1,400 DC-3/Dakota airframes remained worldwide.
I am sure on 17 December 2035, its 100th birthday, the Gooney Bird will still be in the air. Because the only replacement for a DC 3 is a DC 3.