Menstruation disorder is so common in women that often they do not think to pay any extra attention towards it. Sometimes they irritate or feel ashamed to open up for such things.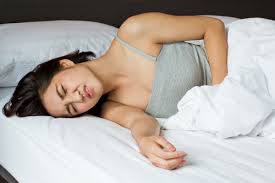 Many fertile women in India suffer from the problem of delay, missed and painful menstrual cycle. When a woman has painful menses, she experiences cramps, pain, and bleeding.  Fatigue, dizziness and general weakness are some of the common symptoms of a painful menstrual cycle. If you are a victim of this or most of the times face similar problems during your periods, then you must contact a gynecologist in Delhi.
The process of menstruation happens for 3 to 5 days every month throughout the reproductive cycle in women. Youngsters may get irritated at small issues during their monthly cycle because their bodies undergo changes. Nowadays, many girls are suffering from delay in their periods or painful menstruation cycle. For this, their lifestyle is responsible to some extent.
A gynecologist in Delhi can assist you having normal periods with no pain. Because a missed or delay menstruation is mainly because of intense exercising, emotional stress or poor intake of food. A large number of women are affected by painful menstruation around the globe. Generally, women experience discomfort and little pain during their menstrual periods.
Dr. Sadhana Kala is an experienced gynecologist who can help you with your abnormal periods, infertility, sexual problems and many other problems you may have. She can guide you on what to eat and what not? Which exercises are best for you and what precaution you need during your monthly cycle? She can guide you to take some medicines so that your professional/business life doesn't affect.
  Some of the common symptoms a woman will come across during the menstruation problem are –
Food craving
Fatigue
Stress
Insomnia
Bloating
Depression or mood swings
Constipation
Backache
Headache
Cramps in the digestive tract.
A woman can control the pain during her menstruation cycle in these ways –
Regulate their lifestyle and avoid spicy or irritating foods that cause digestion problem
Avoid stress and take regular sleep
Eat vegetables and fruits as much as you can
Do simple exercises and yoga daily