Every woman needs to visit a gynecologist at some point in life to receive a full checkup and to ensure that everything is going completely fine. Visiting a gynecologist should not be done only when there is an emergency. You should make a habit of doing so and get regular checkups to stay informed and avoid issues in future. Females go through gynecological problems such as menstruation irregularity, abdominal pain, infection etc. at some point of time. Expert advice from gynecologist in Delhi can help women to maintain good health at the time of pregnancy and birth.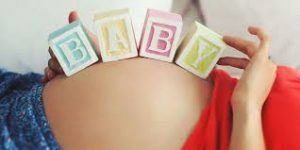 Menstrual Abnormalities –
A healthy woman has menstrual period on time which ensures that there is no need to worry about the reproductive system and woman is capable of pregnancy. But its irregularity can lead to several gynecological problems and can become a great source of immense trouble for women. Menstrual patterns can be influenced by changes in general health, sudden weight loss or weight gain, stressful life situations, metabolic disorders, certain infections, and anatomical and hormonal changes. It is better to visit a gynecologist to get proper treatment for this problem as it can cause severe problems in future.
Pregnancy –
Pregnancy time is the most beautiful experience of a woman's life. On the other hand, proper care is required at the time of pregnancy. Routine checkup with a gynecologist in Delhi would clear all the doubts and questions you have on your mind regarding child's birth and pregnancy. This would help you to get more confidence. A gynecologist will provide you tips that are beneficial for you as well as for the unborn infant.
Child Birth –
Becoming a mother is the best achievement for a woman. Seeing your little one after getting conceived is a treasure. It is important to prepare for the delivery under the guidance of expert doctors. Complying with every medication your doctor gives is the must.
Gynecologist in Delhi will take care of your overall health and provides the best help for soon-to-be-mom and unborn child in the early phases of growth.